Interview with Christina of Rx Apparel Soon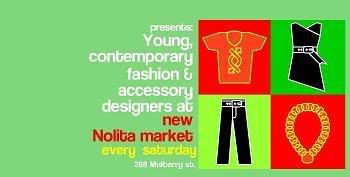 As soon as I arrived in NYC during my visit last year, I knew I had to visit
The Market.
It's this huge room packed with indepedent designers (mostly in the form of students, or graduates) trying to find a safe and loving home for their wares. I tried very hard to hide my enthusiasm- obviously not hard enough! I'm originally from Trinidad and Tobago, where the glory of independent/diy culture and crafting hasn't really caught on yet.

I'd never been presented with so much choice in my life- the kind of things I'd seen in stores on the Internet, but never in person. As I swooped repeatedly round each vendor, I couldn't help but engage in conversation with Christina, the owner of
Rx Apparel
. For the zine, I arranged an interview with her- hopefully to be posted next week.
Visit The Market! Or, even better, hone your crafty skills and get yourself a spot there!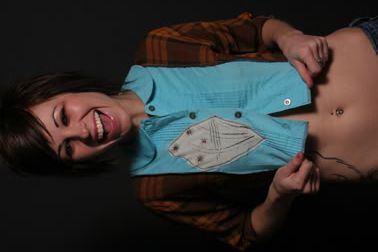 From Rx Apparel by Christina Ewald
-Amanda C.Q.
Labels: announcement, clothing, fashion